Why women are the future of Bangladeshi food
Admin
Traditional food from Bangladesh has long been masked as Indian food in British curry houses, cooked and served solely by men. But Dina Begum is changing these false perceptions of this misunderstood cuisine
s a Bangladeshi woman growing up in London in a fairly conservative family I rarely visited restaurants.
Bangladeshi or "Indian restaurants" as they were known, were owned and run by men, for foreign clientele and the home kitchen was considered the domain of women.
"Restaurant food" translated to tandoori chicken smothered in a red hued paste and nondescript curries in sauces cooked according to varying levels of heat tolerance.
Words such as vindaloo, pathia, phaal and madras did not feature in my culinary vocabulary and nothing in the restaurants was representative of the delicious and varied food my mother prepared at mealtimes at home.
At the heart of Bangladeshi food is rice and fish, but there is also a rich vegetarian core which accompanies and also steps in as the hero of many meals.
Regional specialities spanning centuries old recipes from the Moghul era, to southeast Asian flavours from neighbouring Myanmar sets it apart from the Bengali food of West Bengal. I've recently highlighted an appetite for this often misunderstood cuisine.
Unique ingredients such as shatkora – a bitter and fragrant cooking citrus, Naga chilli, molasses, dried fish and mustard oil informs the basis of everyday eating.
Food can be as hot or as mild as you like; simple golden turmeric infused vegetables, mellow dals, light fish stews and fragrant kormas – cooked with yoghurt instead of cream.
Food traditions such as pitha – rice based sweets and savouries, pay homage to Bangladesh's winter harvest, with festivals being key to the country's gastronomy.
Bangladeshis are the pioneers of what became known as "Indian" food and own the majority of Indian restaurants in the UK, however this food is not authentic Indian food and a far cry from Bangladeshi cooking.
The home kitchen is where the real (and unfamiliar) flavours of Bangladesh can be found and restaurants are not addressing this issue. Menus are still long litanies, almost identical in appearance – with the token Bangladeshi dish forgotten in the mix.
Dishes such as the infamous chicken tikka masala, balti and cream-heavy korma do not appear on Bangladeshi dining tables.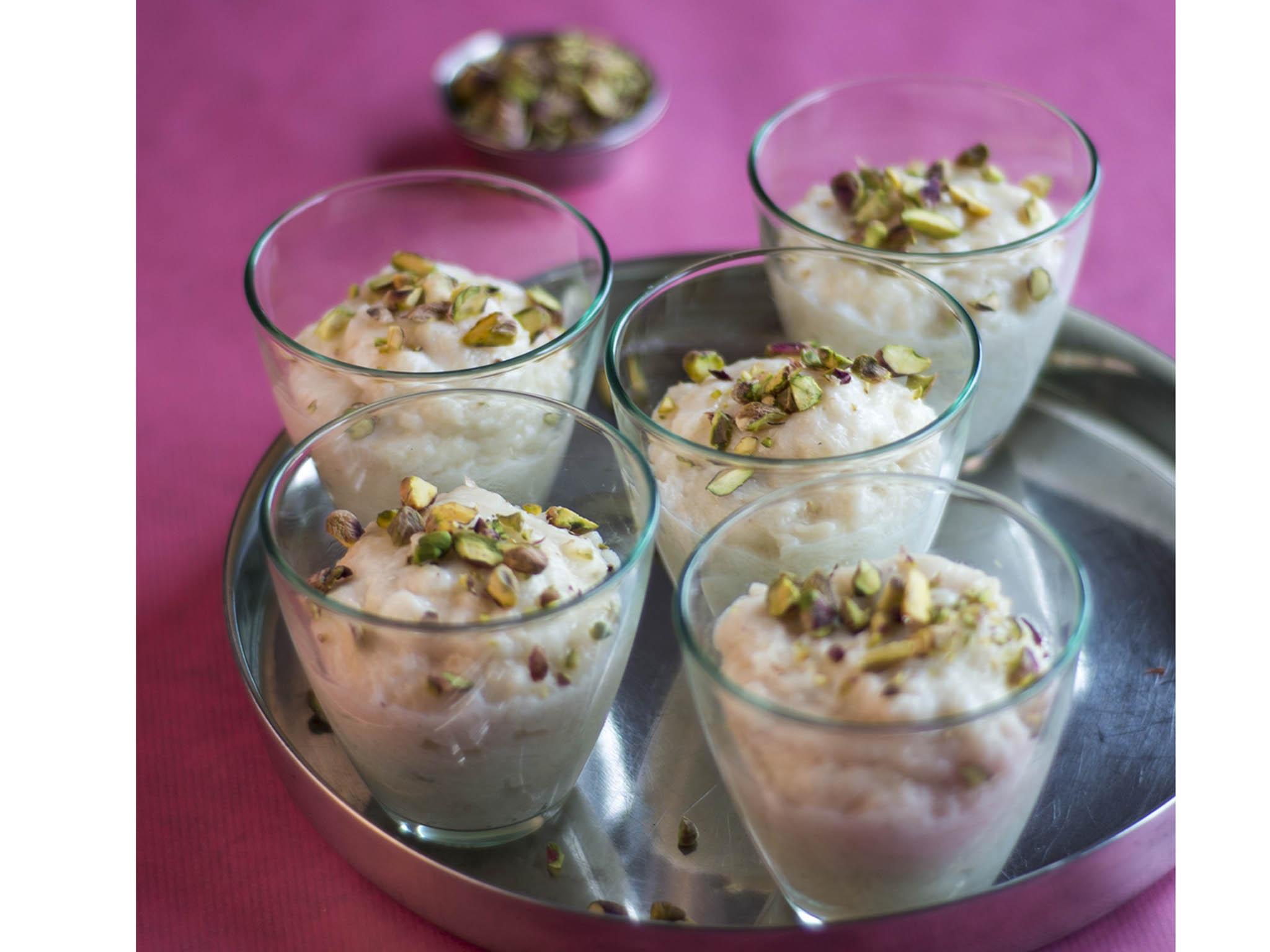 Once upon a time, east London's Brick Lane – famed for one of the largest concentrations of Bangladeshis in the UK – used to house around 50 Bangladeshi run curry houses.
Now these restaurants are closing at a rapid rate with only about a dozen or so remaining.  Businesses which started in the 70's and 80's have passed from one generation to the next: from father to son, or nephew – never a daughter, or niece.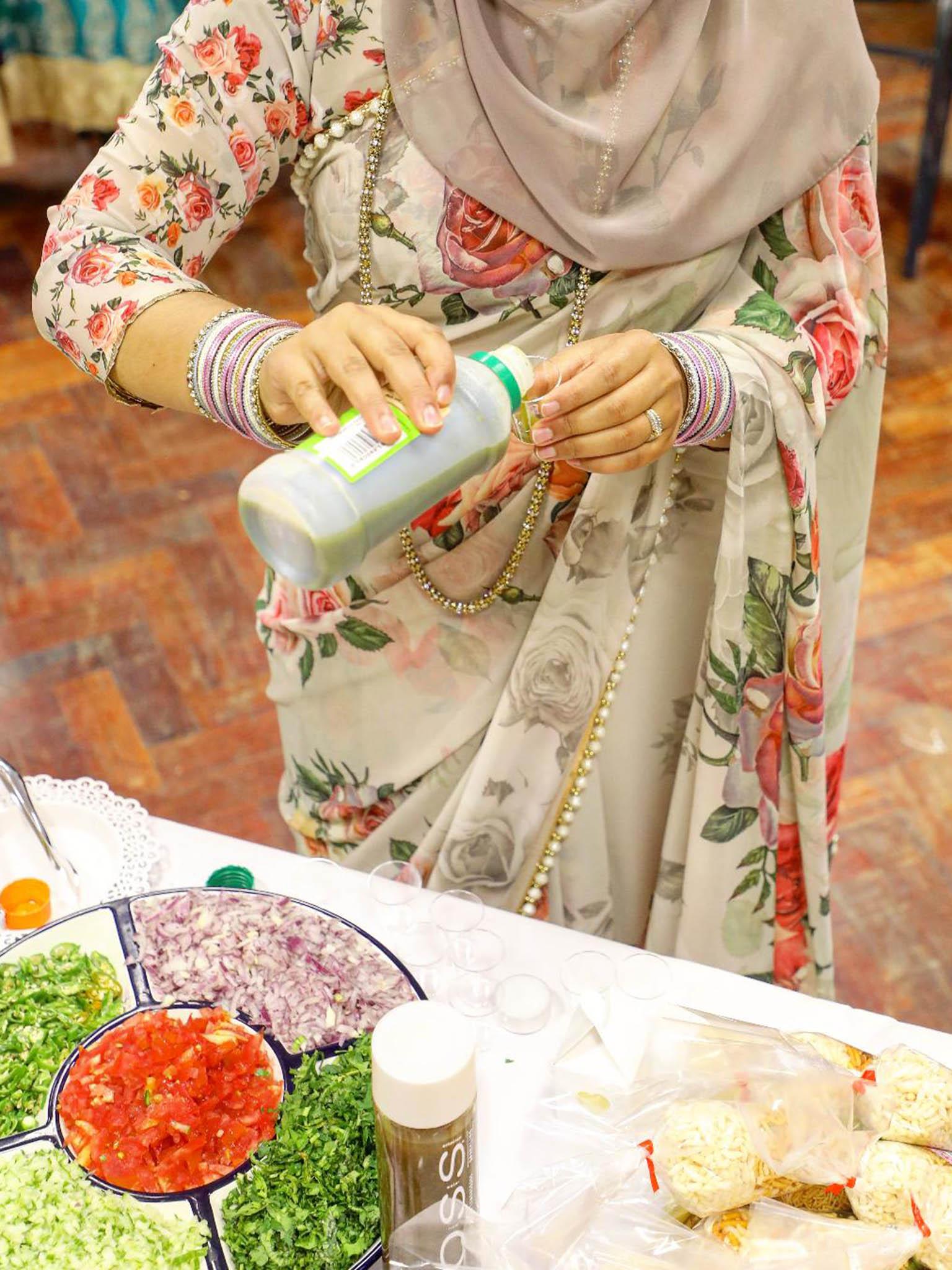 This gender imbalance is not surprising in the British Bangladeshi family, and neither is it in the general food world, where men are considered "chefs" and women relegated to the everyday running of the home kitchen.
On a recent trip to Whitechapel in east London I was heartened to spot women working in a Bangladeshi sweet shop-cum café.
Conversations flowed amid the clatter of trays of handmade chom chom being replenished – a milk-based syrup-soaked delicacy and clearly a bestseller.
The women working here enthusiastically described the provenance of some of the less familiar sweets, confidently interchanging their speech from English to Bengali in order to accommodate various customers.
Trays of freshly fried moghlai porotas, fried pastry parcels encasing egg, chillies and onions were carried in from the basement kitchen in large silver trays, deftly balanced by the chef, their aroma transporting me back to Bangladesh.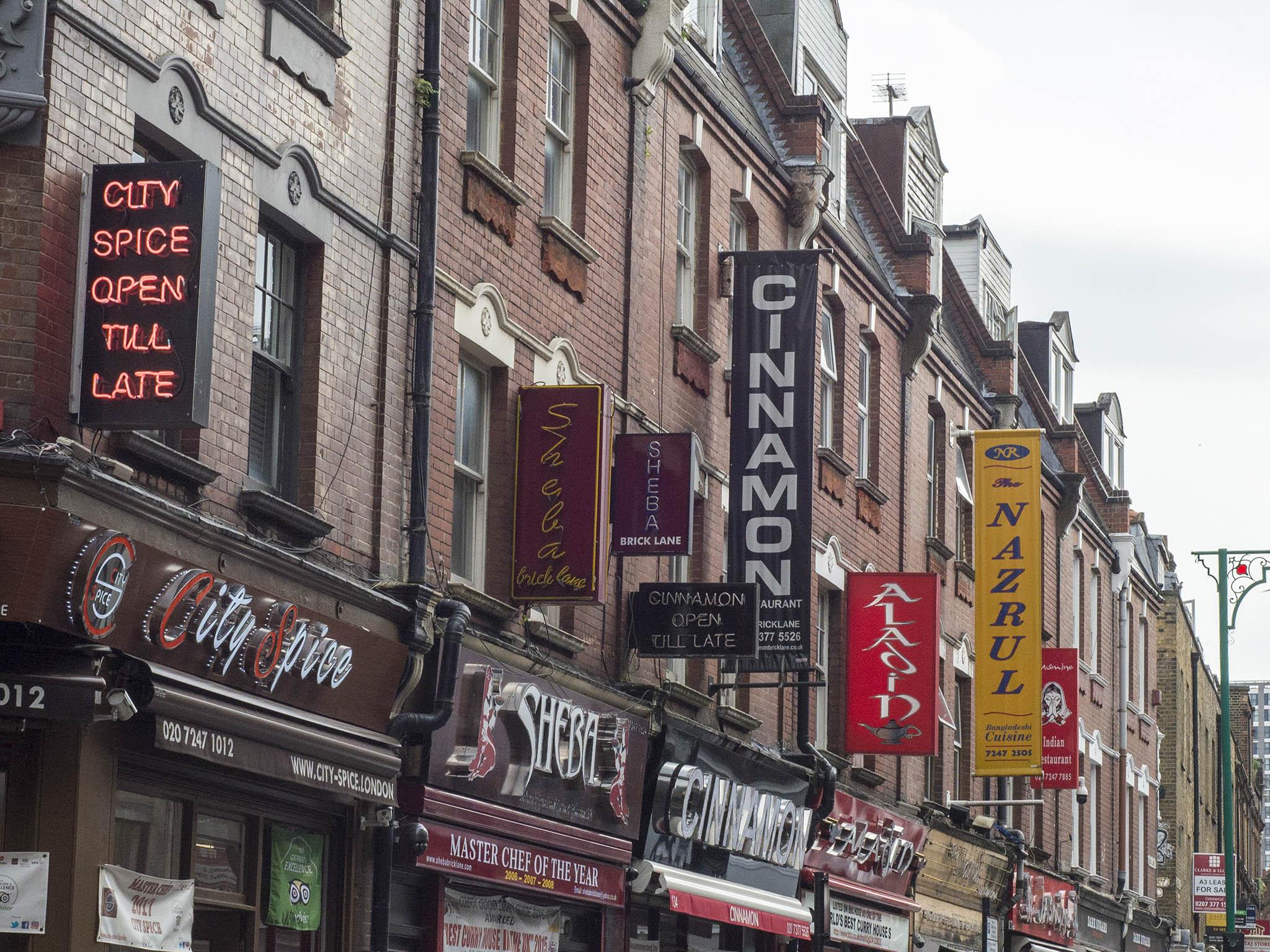 Where men tend to be reluctant to change the status quo, women are confidently stepping in and proving that it's time to take Bangladeshi food seriously. This quiet revolution is all about celebrating and reclaiming the cuisine of generations of mothers, aunts and grandmothers, many who were homemakers, trying their best to bloom the immigrant dream for their children and create the taste of home through the food they cooked.
Nur-E Gulshan and Nur-E Farhana, the mother daughter team behind Jersey City's Korai Kitchen restaurant was brought to the forefront last year by acclaimed food writer Mayukh Sen for The New York Times. The feature introduced Bangladeshi food, and most importantly Bangladeshi women and caused a sensation.
In England, Scientist turned entrepreneur Shelly Nuruzzam, co-founder of Bang Curry kits, has created the perfect recipes for success, offering the Bangladeshi cooking novice a quick an easy route to classic fare.
Shelly introduces Bangladeshi flavours in enticingly named curry kits, such as warm Moghul and dhaka dal and has been featured in magazines and is stocked in Whole Foods and Morrisons.
I remember feeling amazed at the entrepreneurial spirit of Bangladeshi women when a cousin magically presented delicious platters of snacks, despite not having time to cook. She admitted her secret weapon – buying homemade food from another mum from her children's school.
These women's client bases stem from contacts with schools and parent networks, with a desire to taste food from the Bangladeshi community. Popular caterer, Nasrin Begum of Bangladeshi Food, enjoyed cooking daily for her large family and decided to take her love of preparing big batches of food further. In recent years micro businesses such as Nasrin's, set up by mainly by housewives and mothers are feeding into the demand for home cooked food for busy families and local events.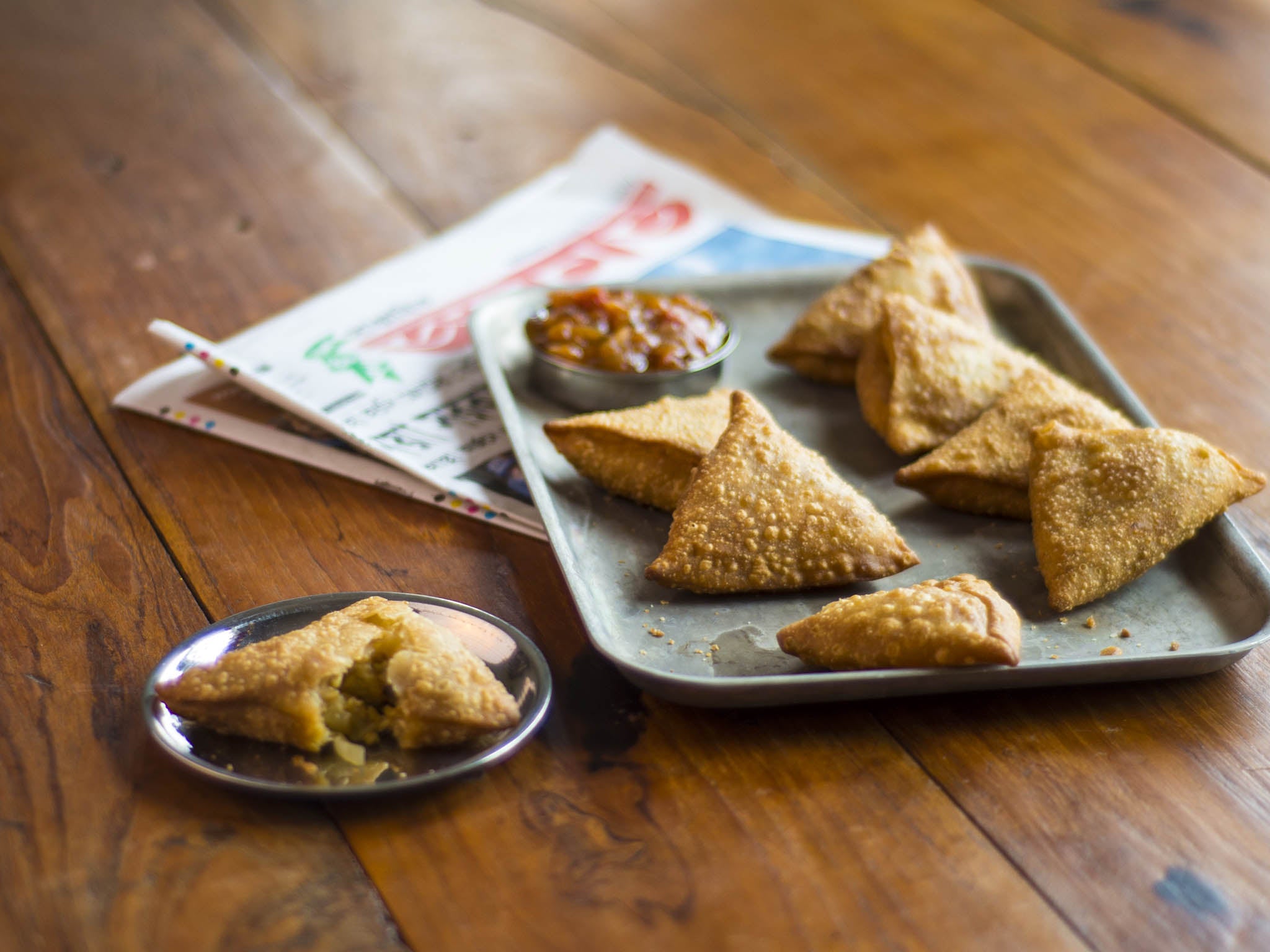 People are more curious than ever about the differences in and within cuisines and there's a desire to learn how to cook Bangladeshi food, how to shop for ingredients and most importantly – how it tastes.
On Instagram Afelia's Kitchen has built up a loyal fan following of over 68k, who look to Afia for recipe ideas, incorporating both traditional and modern dishes and watch her cooking videos and stories.
When I wrote my Brick Lane Cookbook and hosted supper clubs I wanted to present a selection of Bangladeshi recipes inspired by women like my mother and grandmother and bring them to the forefront.
Like these women I wanted to not only showcase recipes, but also share the delicious flavours I had grown up enjoying. Simple fried fish with onions and rice, delicate fish and mangetout curries, sautéed bitter gourd and shemai – sweet vermicelli pudding. These are dishes that need to be shared and break out from the umbrella of Indian food.
Source: https://www.independent.co.uk/life-style/food-and-drink/women-future-bangladeshi-food-brick-lane-indian-cuisine-a8853616.html